Keep your relationships forever and make eternal memories.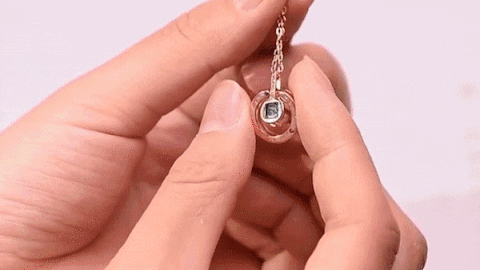 This necklace is attractive to every people as is the symbol of love!
This meaningful necklace is sure to be treasured forever by your wonderful Wife, Girlfriend, Mother, Sister or Yourself.
Our personalized necklace allows you to engrave your favorite picture or name in the center and project it to say "I Love You" in 100 kinds of language.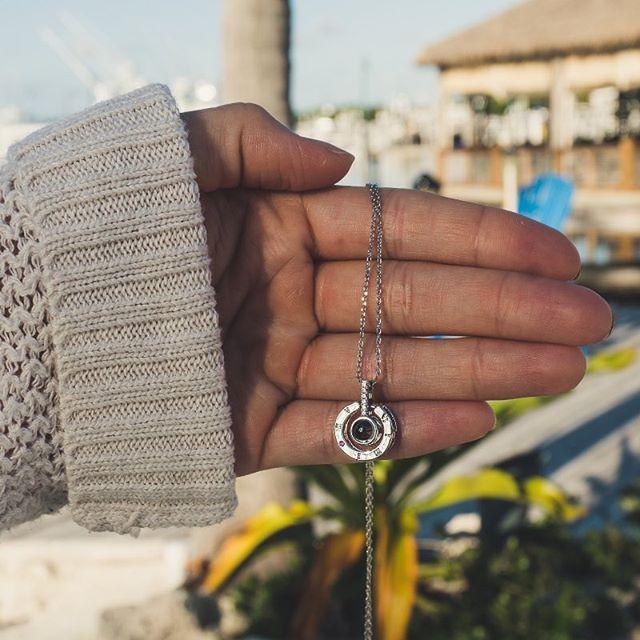 This personalized projection necklace with I love you in 100 languages is designed in a romantic classic shape and inlaid with a circle gemstone, which represents true love.
This is more than a necklace, it is also an excellent keepsake of love that shines with a soft long-lasting luster.
FEATURE
Chain 16 inches + 2 inches extension. Pendant Height: 1.50 inch, Width: 1.00 inch.
The necklace is available in two colors, rose gold and silver, and there are three ways to wear it.
Handcrafted by jewelry- This is not mass-produced cheap jewelry. Each necklace takes over 5 hours to get crafted and has its own silversmith.
Durable For Everyday Use- No tarnishing over time. If you want to you can be sure to wear this necklace every day.
Anti-Allergy and Eco-Friendly- Nothing can be worse than an allergy preventing you from wearing your favorite necklace. Wear this necklace as often as you like with no swelling up! Eco-friendly means we only craft in ethical conditions as well as using only ethically and economically friendly gathered materials.
Comfortable to Wear- Cheap jewelry often scratches in between your neck. Our silversmiths make sure that you won't even notice that the necklace is on your neck!! Except for the people who won't be able to look away from your sparkly new friend.
Features "I Love You" in 100 Languages engraved through nano micro carving. You can see it through every standard camera/smartphone lens! Project the center heart at a black background with your camera flashlight to show your love.